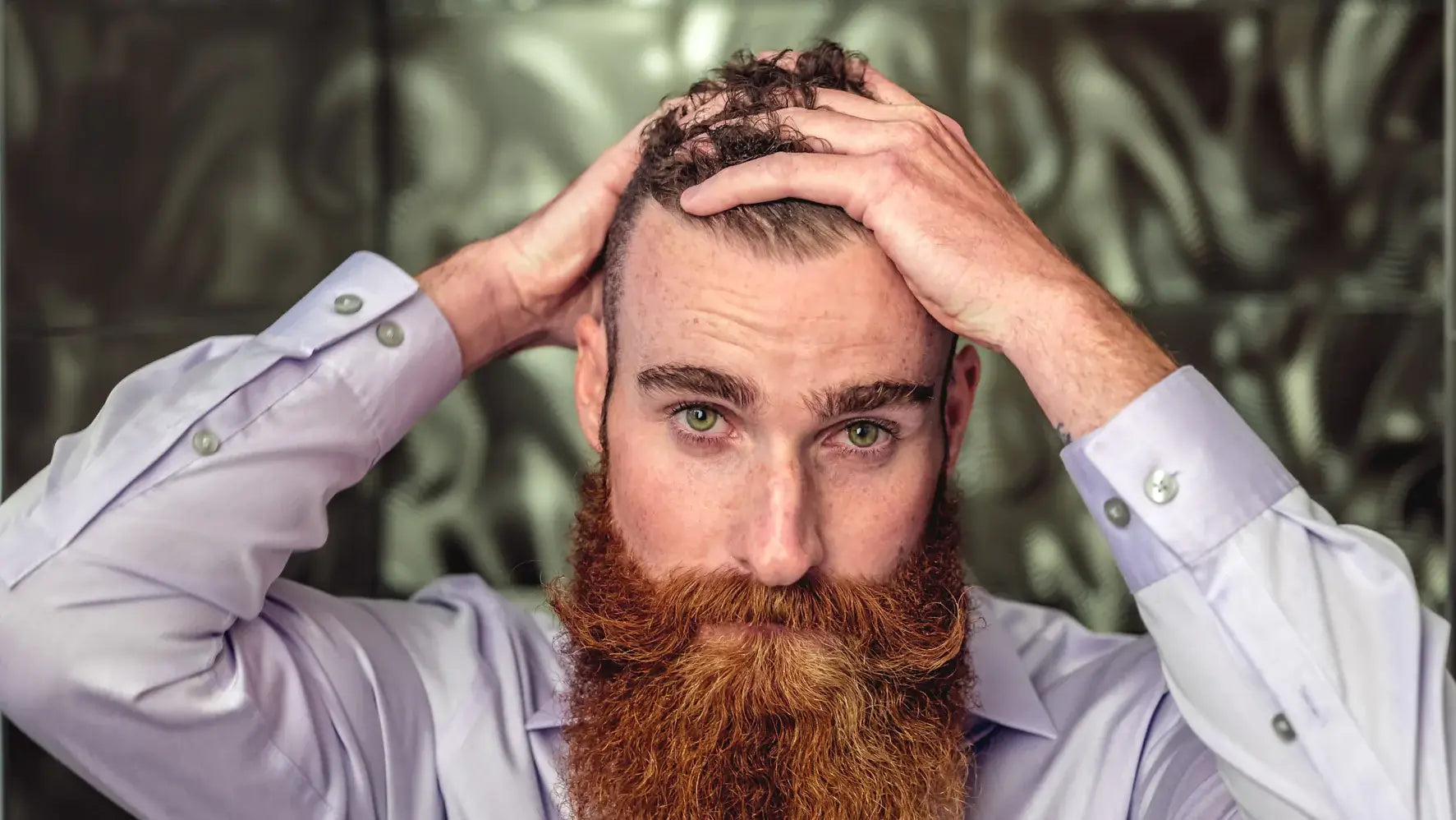 A natural hair care routine that is simple, unfussy and effective
NATURAL HAIR CARE ROUTINE
At Professor Fuzzworthy our philosophy is a natural hair care routine that is simple, unfussy and effective for men and women. As the seasons change your hair requires a different nourishing routine. No one shampoo bar fits all seasons. In a hot and humid climate, a lighter shampoo bar is required and in dry winter climates where your hair needs more natural moisturizing a shampoo bar rich with suitable ingredients and a balanced cold climate formula is more beneficial. Living in the country where the air is clean, you wash your hair less often, living in a smog-filled city requires additional washing and extra care, a necessary part of urban life. Our haircare products work for all hair types and are designed for all seasons and styles; curly, wavy, and straight.
WHY YOU SHOULD USE NATURAL HAIR CARE PRODUCTS
A simple natural hair care routine should use products free of harsh chemicals and artificial additives. Natural organic plant-based shampoos contain skin-loving ingredients, nourishing your hair and scalp. Commercial liquid shampoos are packed with plastics and silicon that coat your scalp and hair leading to hair loss, dry scalp and irritation. There is a lot of chatter about exfoliating your face but the scalp also needs exfoliating too. Our shampoo brush creates a supercharged lather to maximize cleaning and you use less shampoo. The shampoo brush massages your scalp, encouraging blood flow which promotes hair growth. If you have an irritated scalp, often referred to as dandruff, eczema or psoriasis; the solution could be as simple as using the all-natural ingredients in our shampoo bars and ditching chemical-laden liquid shampoo products.