Tools of Men - Best Beard Shampoos That Beardsmen Swear By
Thank you Tools of Men for featuring Professor Fuzzworthy's Beard Shampoo as the #1 Best Beard Shampoo!


1. Best Overall: Professor Fuzzworthy's Beard Shampoo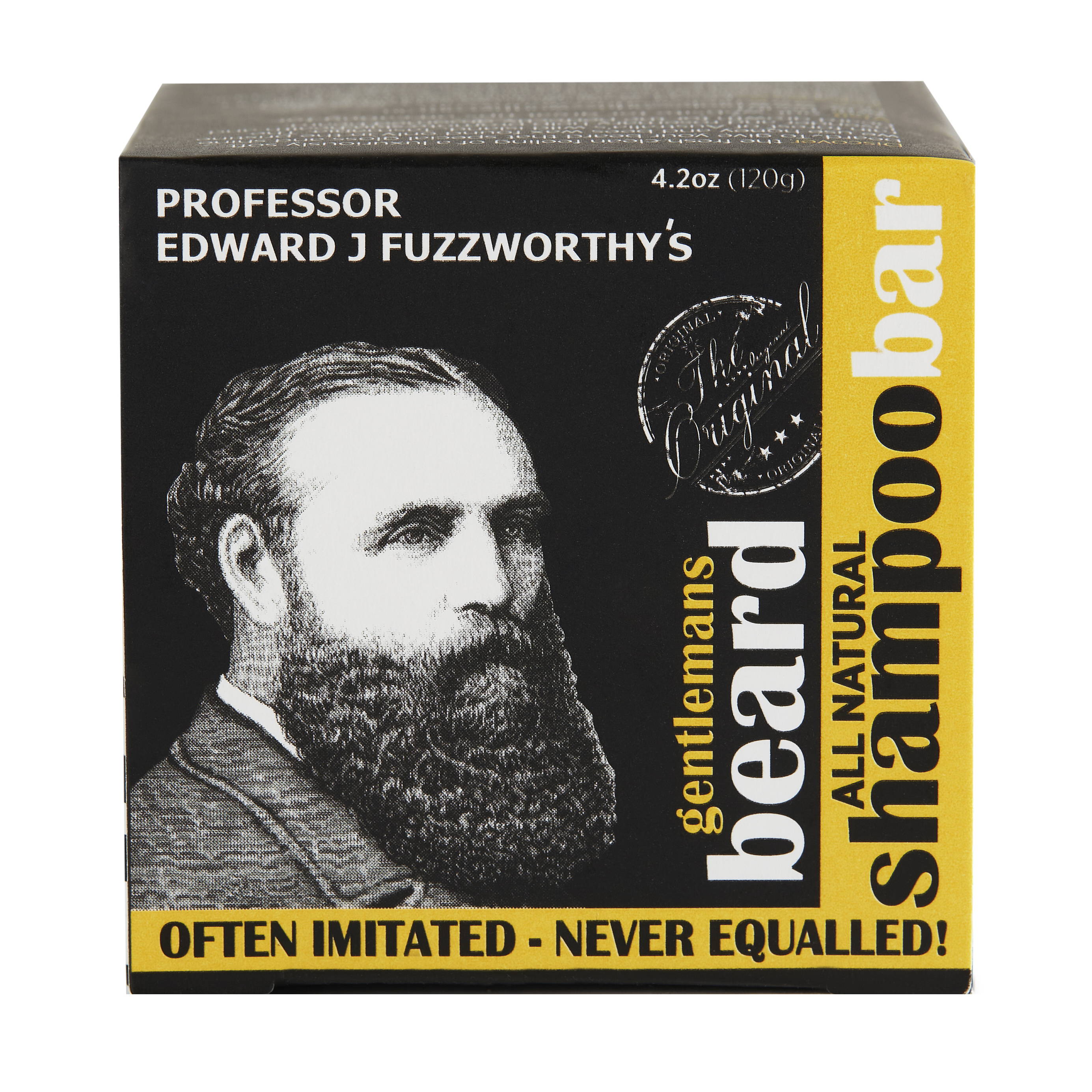 This beard shampoo by Professor Fuzzworthy's is the real deal.
Packed with a plethora of natural ingredients such as olive oil, coconut oil, castor oil, soy wax, leatherwood beeswax, and even Mount Wellington spring water – it will fee like a dream when applied to your beard.
Not only will these rich conditioners keep your beard feeling both clean and soft, but the carefully formulated blend of ingredients will be effective at stripping away dirt and other pollutants that would otherwise make your beard look and feel both nappy and greasy.
If the natural formula wasn't enough, this beard shampoo is notably absent of nasty chemicals such as parabens, SLS, SLES, colorants, synthetic fragrances, and even palm oil.
If you are getting serious about your beard maintenance and are tired of the constant itching due to dry beard, this beard shampoo will provide some instant relief.
For those men looking for a shampoo that is travel friendly, the block form of this bar will fit easily within any toiletry or gym bag.
Just be sure that when you do use this beard shampoo, rest it in a soap dish or metal rack (for drainage) as the all-natural composition will dissolve a bit quicker than your standard bar of soap.
Unlike many other beard shampoos made in faraway countries with poor quality controls, this beard shampoo by Professor Fuzzworthy's was made in Australia – which must adhere to strict regulatory requirements.
Now typically for a bar made with such ingredients, prices tend to be quite high.  However, with a typical retail price of $15 – we think this beard wash is a steal given the quality.
Lastly, we weren't alone in our assessment of Professor Fuzzworthy being the best beard wash and conditioner.  Other beardsmen have stated that they were "constantly get compliments on how soft it is" to "definitely recommend".
---