Say good bye to soggy soaps and clogged soap dishes with the Air Dry Soap Saver!
- Beech Wood Soap Holder
Buy 1 for $14.95
Buy 2 for $25
Buy 3 for $36
This magnetic, self-adhesive, wall-mounted soap holder is perfect for storing and drying your soap, shampoo and conditioner bars in between use in any room of the house.
Made from sustainable Beech wood, the 'buy-once' Air Dry Soap Saver prolongs the life of your soap, shampoo and conditioner bars while leaving your kitchens, workshops and bathrooms uncluttered and plastic-free!
Features:
'Scandi' Beechwood design or white
Self-adhesive strip, suitable for glass, tiles, and mirrors
Screws, suitable for wood, wall plaster, and cork
Magnet (fixed onto the wall mount)
1 detached metal disk, smooth on one side, indented on the other, suitable for insertion into soap, shampoo, and conditioner bars.
You can reuse your metal disc.
No extra discs included. If you wish, you can recycle bottle caps for extra metal discs. 

How to use:
Erecting the wall-mount using self-adhesive: peel paper backing off the self-adhesive pad and press firmly onto a clean, dry surface. Please note: allow 24 hours before first use to ensure the adhesive to fully harden (this is important).
Erecting the wall-mount using screws: place screw into the hole provided on the soap-holder and screw into place using a drill. This method allows for immediate use.
Using the holder: simply press the metal disc provided firmly into the middle of the flattest side of your soap (or shampoo, conditioner) bar. Once the metal disc is secure, snap it on to the wall-mount, and you are done!
USA SHIPPING
We are fully committed to shipping out orders as fast as possible within 1-3 days by 2:00 PM EST. Shipping time is usually 1-3 days, but varies based on location & postal services. Shipping timeframes are not guaranteed and provide a rough estimate for when you will receive your products. See our shipping policy.
USA Shipping Rates: flat rate $6 up to $69.99
Free Priority Mail Shipping on USA orders over $70+
Due to the overwhelm of postal services, there may be occasional delays within the postal service networks. More info
USA CUT OFF TIMES
We recommend placing your orders well in advance as postal services world wide are overwhelmed and there may be occasional delays. 
To ensure that you receive your package by December 24th, please place your order by these dates before the 3 PM EST cut off:
UNITED STATES (excluding Hawaii & Alaska) 
USPS Standard Shipping - December 11th, before 2 PM EST 
USPS Priority Mail Shipping - December 18th, before 2 PM EST 
COUPONS & SALES
Only 1 coupon code may be used at one time per purchase and are time restricted. No refunds will be made in regard to misuse of coupons or missed sales.
INTERNATIONAL SHIPPING
Currently shipping to CANADA ( USPS & UPS), UK & Europe via UPS, rates vary by destination. 
Canada: flat rate $25 or UPS calculated rates
All customs and taxes are the responsibility of the buyer. Due to the overwhelm in postal services worldwide and high shipping costs, we cannot replace lost items or issue refunds for international orders. All carrier related delays or issues must be taken up directly with the carrier. You can contact UPS with your tracking number here: https://www.ups.com/us/en/help-center/claims-support.page
For questions regarding your order and shipping please contact info@pfuzzworthy.com with your Order # in the subject line.
RETURNS
Please see our Return Policy
Beach wood soap holder
This thing is legit, holds heavy soaps and actually sticks and stays where you place it, strong adhesive stick on the back of it. This is probably my favorite product out of what I have tried. I'm going to buy 2 more soap holders because the product is not a gemic, just buy one and trust me.
LOVE!!!
My husband and I love these. I have five in my bathroom and he has three. I use them for my body soap, my shampoo bar, and my conditioner bar. No more having stuff laying around on the bathroom shelves. And also the soap is never soggy which is great bc it last longer. I would highly recommended these.

All products backed by our
100% Happiness Guarantee
Buy it, try it, don't love it? Get your money back! As a family business we have been hand making our premium products since 1993 and we are sure you will love them, but if you don't? You'll get your money back, no questions asked.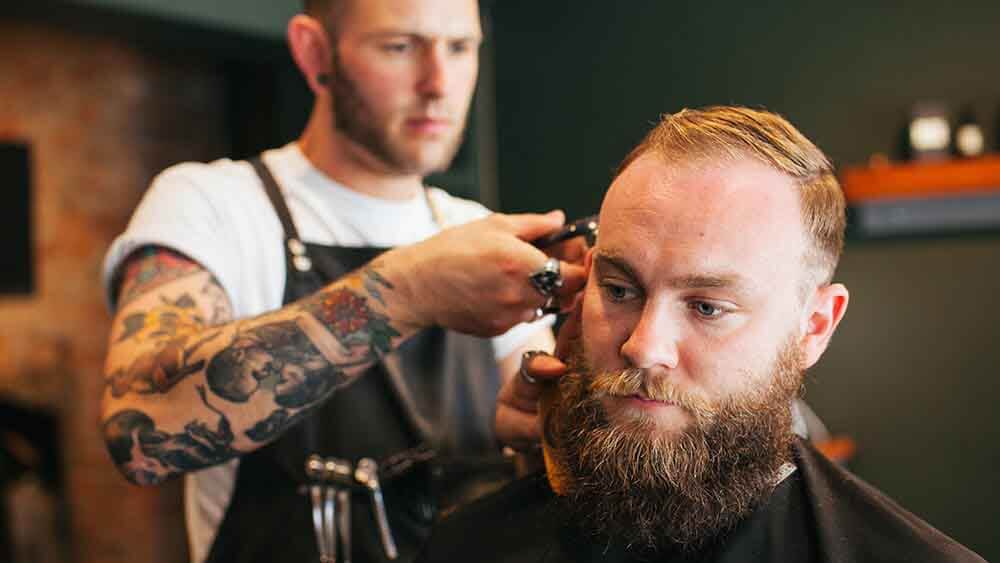 Since 1993
Professor Fuzzworthy
FOR A SIMPLE, EFFECTIVE AND NATURAL GROOMING ROUTINE
Built on a foundation of chemical-free ingredients, zero waste, cruelty free, and premium ingredients, our 100% natural beard, hair and skin care products are selected to forify your hair & skin, naturally – formulated without parabens, sulfates, palm oil, preservatives, synthetic chemicals & fragrances, or added water!
EXPLORE