All honey is not created equal. The next time you're spreading some tangy leatherwood honey across your morning toast or scone, make sure you've got a back-up supply. From digestive health to skincare, this amazing natural product has oh-so-many other uses.                            
If you're smart, you'll keep a supply in your pantry and your medicine cabinet.
In addition to its unique unmistakable silky and pungent flavor, it's a reliable home treatment for a number of maladies.
For years, Tasmanians have used it for everything from stomach aches to skin abrasions. Yes, skin abrasions!
High in antimicrobial properties, leatherwood honey acts as an antibacterial that keeps wounds moist while its thick texture acts as a barrier that protects cuts, burns, and abrasions by fighting off harmful microorganisms.
But there's more! Wild leatherwood honey is believed to have prebiotic properties that help digestive health by fostering the growth of good gut bacteria while suppressing the bad. It's high in antioxidants, which is great for the prevention of heart disease, arthritis, and even cataracts. And its low glycemic rating makes it a diabetic-friendly sweetener.
If you're not sold on it by now, its naturally rich occurring vitamin B and minerals work as a hangover cure!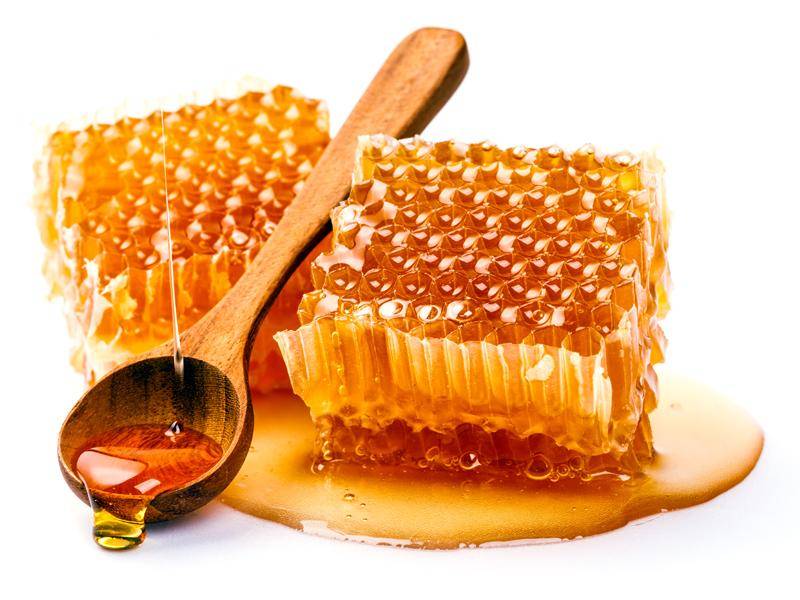 THE SCIENTIFIC COMMUNITY HAS TAKEN NOTE
Over the past few years, a growing number of studies have set out to prove the nutritional and medicinal benefits behind leatherwood honey's numerous healing properties.
A report published by the Australian Government's Rural Industries Research and Development Corporation titled Antioxidants in Australian Floral Honeys explained how honey aids in the healing of burns, cataracts, ulcers and wounds.
The report states, "Given its physical properties, honey provides a protective barrier and, owing to its high osmolarity, it creates a moist wound-healing environment in the form of a solution that does not stick to wounded tissues (Coulston, 2000). This moist wound environment is believed to prevent bacterial colonization. Thus, honey reduces inflammation and also reduces exudate formation more promptly than standard treatments (Coulston, 2000)."
Another study looked at antimicrobial and antifungal activities of Tasmanian honeys, including Leatherwood. "Research has identified a number of properties in honey that contribute towards its antibacterial activity. Honey is a super-saturated solution of sugars, 84% made up by a mixture of natural sugars, mainly fructose and glucose," the study reads.
So, while all honeys have antibacterial properties, honey from particular plant species can be especially active in microbial defenses.
UNRAVELING A HONEY DNA
Determining the unique properties of honey from leatherwood trees has become the work of Tasmanian Institute of Agriculture (TIA) PhD student Katharina Schmidt, who was busy last year working to create a leatherwood honey "fingerprint" and authentication test to certify that the honey is a verifiable 'monofloral', coming only from the nectar of the Leatherwood tree.
The TIA reports that Schmidt's work is also examining the ways in which leatherwood honey's antibacterial and prebiotic properties, along with high levels of antioxidants and anti-inflammatory properties, could scientifically substantiate its years of as a folk remedy.
"If we can prove leatherwood is bioactive then the value of leatherwood would increase," Schmidt said.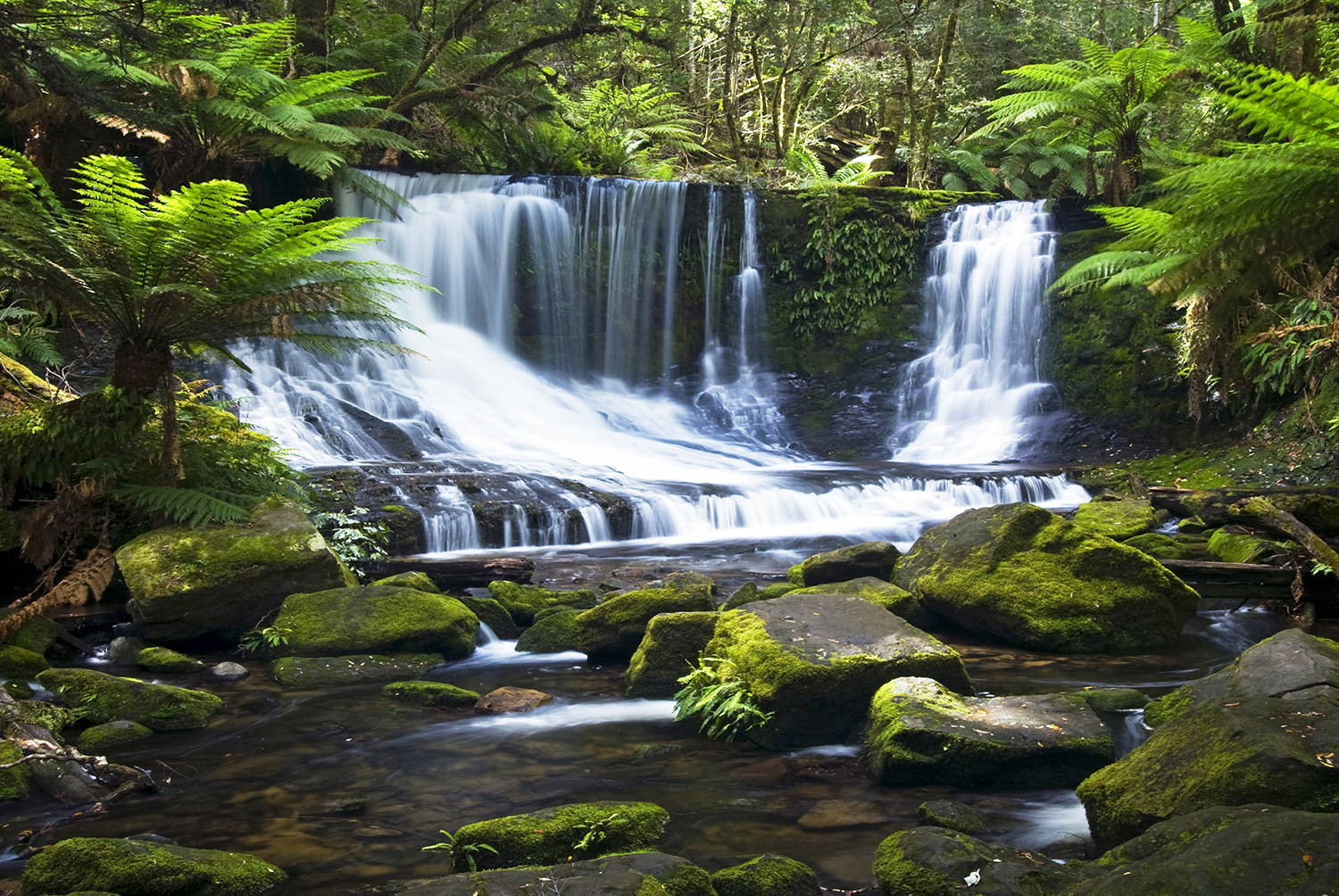 A TASSIE TREASURE AT RISK
While finding significant antimicrobial properties in Tasmanian honeys like leatherwood could open the market for medicinal honey products, competition from the logging industry puts access to leatherwood trees at risk.
Beekeeping groups and Tasmania's $1 billion lumber industry have been at loggerheads for years over deforestation and access to leatherwood trees, which take 75 years to reach maturity and begin to produce the flowers that provide nectar for the bees.
"There won't be enough leatherwood left," prescient beekeeper John Duncombe told the Wall Street Journal over a decade ago. As the WSJ noted, after decades of lumbering, the accessible forests have retreated, and so have the hives. Leatherwood trees are plentiful in the protected mountains and valleys of the World Heritage area, off-limits to loggers but also inaccessible to beekeepers.
Dry conditions in 2019, which caused leatherwood flowers to wilt, resulting in a huge production decline, prompted the Tasmanian government to open up sections of the island's World Heritage Area to beekeepers. Relief also has come in the form of a détente between the logging and beekeeping industries. Last November,The Examiner reported that the Tasmanian Beekeepers Association, Australian Honey Bee Industry Council and Sustainable Timbers Tasmanian (STT) signed an agreement to ensure beekeepers have the maximum practical access to leatherwood trees on STT managed land.
"It's a win-win for Tasmanian forestry [and] for the honey industry," Tasmania's Prime Industries minister Guy Barnett told The Examiner.
Of the agreement, Tasmanian Beekeepers Association president Lindsay Bourke expressed optimism. "It does give us confidence because our agricultural industries in Tasmania are rapidly growing and the beekeeping industry needs to expand to keep up with them, and this helps us to do that," Mr. Bourke told The Examiner.
Looking at the situation from a business perspective, the global market for Leatherwood honey and honey-based products can only grow. So doing our best to protect the trees that produce this unique Tasmanian export is in everyone's best interest.
Leatherwood Honey Products
Essential Facts to Know During Men's Health Month
5 Reasons Why Growing a Beard is Healthy!
Tips for Starting and Cultivating Your Best Beard
---